Wallpaper Fixing and Installation in Dubai
In all parts of Dubai, we offer our high-end wallpaper installation services. For the ordinary man, wallpaper fixing is a difficult task. You will have a lot of ease if you choose a professional wallpaper fixing Dubai. At Dubai Furniture, we provide the most qualified personnel to our clients at incredibly low costs. We offer affordable prices across the board.
Our business promises to provide the most affordable, cost-effective services to all of our deserving customers. With our business, you can have the most skilled handymen perform installation services at your door. Our skilled wallpaper fixing in Dubai provides prompt, high-quality wallpaper repair in a lovely price range.
wallpaper Fixing Dubai - Good Design for Good Moments
You have more alternatives when installing wallpaper than when painting a wall. You can speak with our artists and receive professional guidance on interior wallpaper quality, color schemes, and design for your house, villa, or apartment. Our artists are knowledgeable enough to assist you in choosing wallpaper for your space.
It should be decorated with fancy wallpapers that transport children into their own imaginative world in a space that is specifically designated for children, such as kindergartens or children's rooms. Wallpaper for an office should have a professional appearance and dignity. Similar to a house, an apartment should speak of its nobility in a soft manner. As a result, wallpaper installation and selection are crucial tasks that should only be handled by professionals.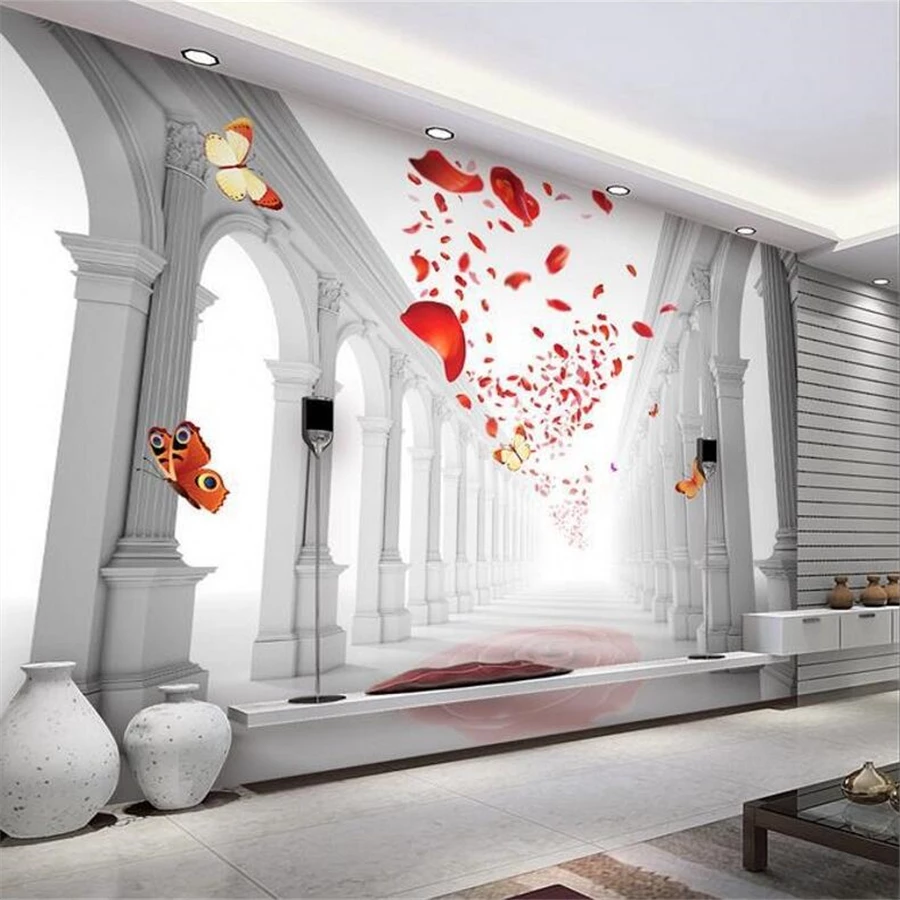 Wallpaper Fitting Services Dubai Service Provider
You may add a pop of color to your walls with a little wallpaper patching. Even though painted walls are lovely, adding wallpaper immediately gives the space personality. With the help of a wallpaper fixer, you can make the room  more exciting, add color to the living room, or add stylish accents to your bedroom walls.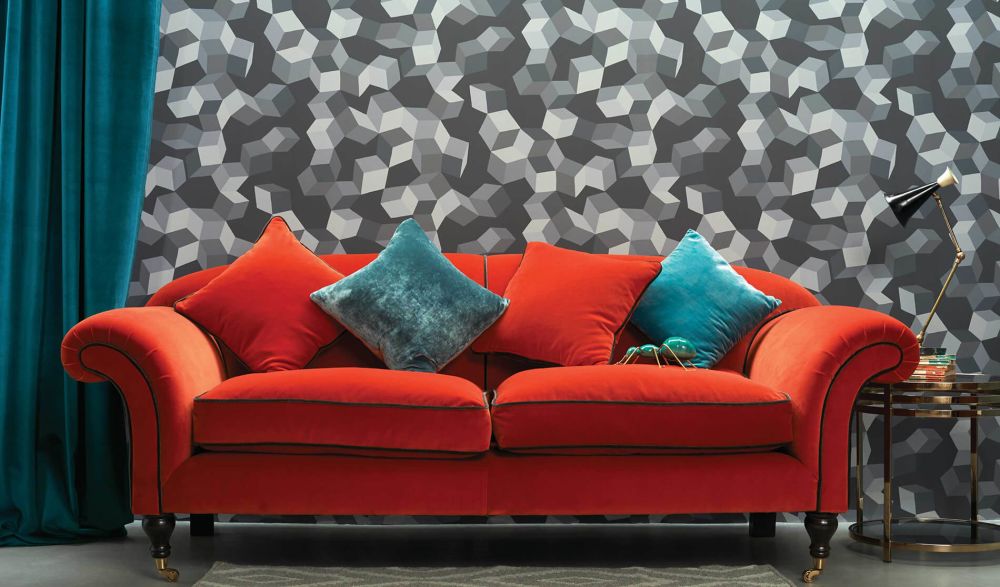 Best Price Wallpaper Fixing in Dubai
In the UAE, we offer premium wallpaper installation and repair services at prices that are comparable to the market. Compared to other wallpaper installation and repair firms in Dubai, our price is reasonable, reasonable, and economical. Additionally, our knowledgeable team members help you select the ideal mix by considering the locale. We transform your house into a fantastic space that keeps you permanently in a pleasant mood! The vitality of your staff will also increase, and more customers will come into your workplace. As a result, this straightforward improvement will increase your market revenue without any hassle.
Using extremely effective tools and adhesives, our skilled team members can repair wallpaper on difficult-to-reach corners and edges. We follow a step-by-step process that includes measuring the space, inspecting it, cutting the wallpaper, preparing the surface, applying adhesive, placing the wallpaper, smoothing it out, trimming it, and leveling the edges and corners.
Make a smart choice today! Shop for
Wallpaper Fixing at the lowest price
The best shop for Living room wallpaper installation in Dubai
In Dubai, there are many suppliers of wallpaper, but we are the best. We have a large selection of wallpapers available, and we can also assist you in selecting the best one for your house or place of business. At our wallpaper shops in Dubai, you may pick from a huge selection of textures, colors, and designs.
Please get in touch with us right away if you're looking for trustworthy and reasonably priced wallpaper fixing services in Dubai. We will be pleased to assist you in selecting the ideal wallpaper for your home or place of business. We use high-quality, long-lasting materials to create our wallpaper in Dubai. To assist you in selecting the ideal wallpaper for your house, we provide a free consulting service. Additionally, we provide quick installation services so that you won't need to worry.
Benefits of wallpaper fixing
Most people are often only familiar with whitewashing, painting, and color spraying when it comes to beautifying walls. Today's construction business, however, has additional options for beautifying and adorning the wall. And wallpaper is growing in favor as a result of its varied patterns, colors, durability, cost-effectiveness, and other features. The major benefit of wallpaper is its adaptability; you may change it whenever you want without spending a lot of time or effort on it. Every building can profit from and enjoy the various advantages of wallpaper.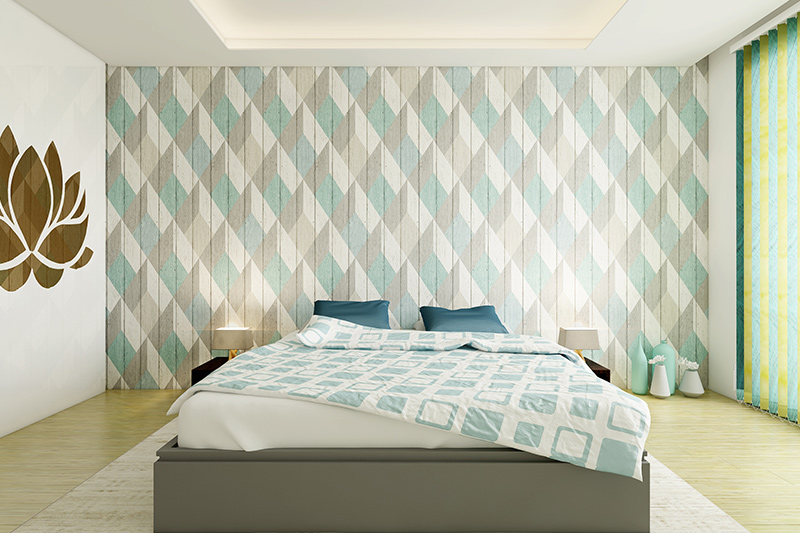 Long-lasting durability: Depending on children, pets, and traffic, paint frequently needs to be touched up or repainted every two to five years. Wallpaper has a ten to fifteen-year lifespan compared to paint for a room.
Cost-effectiveness: Although wallpaper is more expensive up front than paint, you will ultimately save money due to its durability.
Visual appeal – Unless you employ someone to paint designs on your walls, wallpaper offers a level of originality you won't find with paint (higher cost). The appearance of imitation suede, cork, velvet, vinyl, embossed finishes, textiles, and more are now available in new wallpaper designs. Wallpaper for the space offers a degree of adaptability that paint simply cannot match.
cheap price wallpaper fixing for Home in Dubai
When you employ our wallpaper installation services, there are a lot more options than just paint. Wallpaperfixer offers the best wallpaper-fixing services in Dubai for amazingly reasonable prices. Our team members are trustworthy, educated, and covered by insurance. In order for our customers to decorate their rooms according to their preferences and achieve the look they've always wanted, we also offer custom wallpaper services in Dubai.
We offer our customers effective and hassle-free wallpaper-mending services in Dubai right at their doorstep. Our handymen are accomplished artisans who prioritize the demands of the client at all times. Our UAE wallpaper services are quick, and because our employees are so receptive, they quickly and accurately complete your wallpaper repair task. We consistently favor the most cutting-edge, user-friendly, and creative wallpaper installation techniques to help you maximize every precious second. We all understand how precious your time is.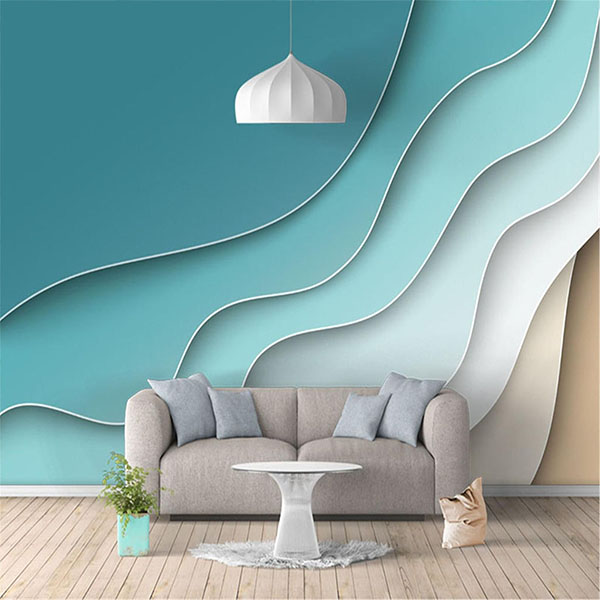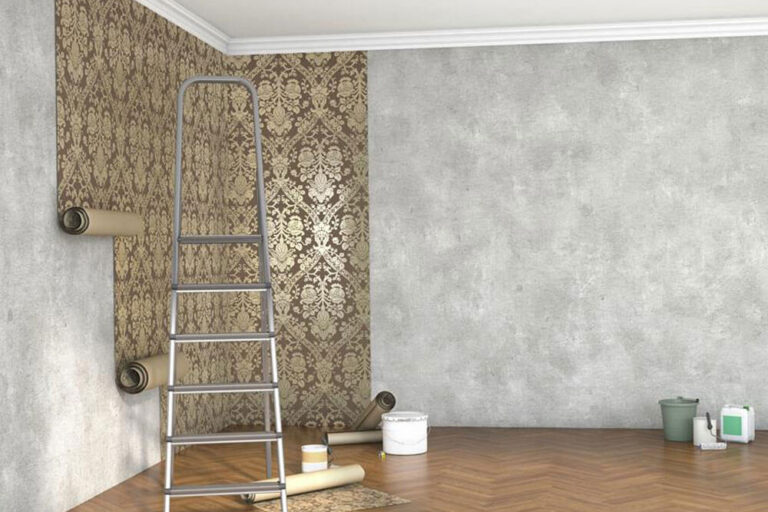 WE PROVIDE THE BEST Wallpaper FIXING & INSTALLATION SERVICES
We are not only the most well-known firm in the UAE outside of Dubai, but we are also the most expert wallpaper installation and repair company. We are industry leaders who pioneered the practice of mending wallpaper and are familiar with both its apex and its trough. Beyond simple repairs, we provide more services.
We offer a wide range of services, from making your current wallpaper look better to mending it or, if required, even installing brand-new wallpaper. Additionally, using any of these services from us won't ever be an expense you regret because we provide incredibly low prices while retaining high quality.
Choose the best shop for Wallpaper Installation at Home in Dubai
There are many more alternatives available than just painting when you use our wallpaper installation services. Dubai furniture provides the greatest wallpaper installation service at incredibly low costs. We have dependable, qualified, and insured team members. We also provide our clients with custom wallpaper services in the UAE so they may decorate their rooms to their tastes and give them the appearance they've always wanted.
At their doorstep, we provide our clients with effective and hassle-free wallpaper fixing services in Dubai. Our handymen are skilled craftspeople who always put the needs of the client first. Our UAE wallpaper services are swift, and our staff members are so receptive that they precisely accomplish your wallpaper repair task in no time. To save every precious second of your time, we constantly favor the most modern, simple, and inventive wallpaper installation techniques. Your time is incredibly precious, as we all know.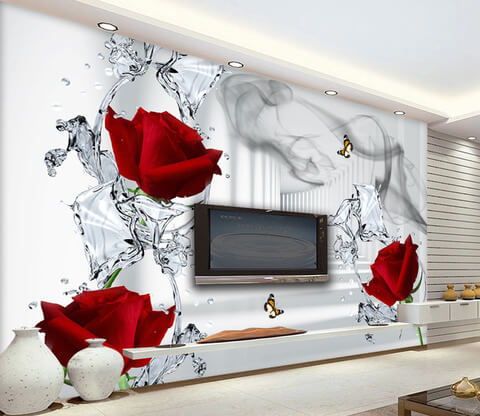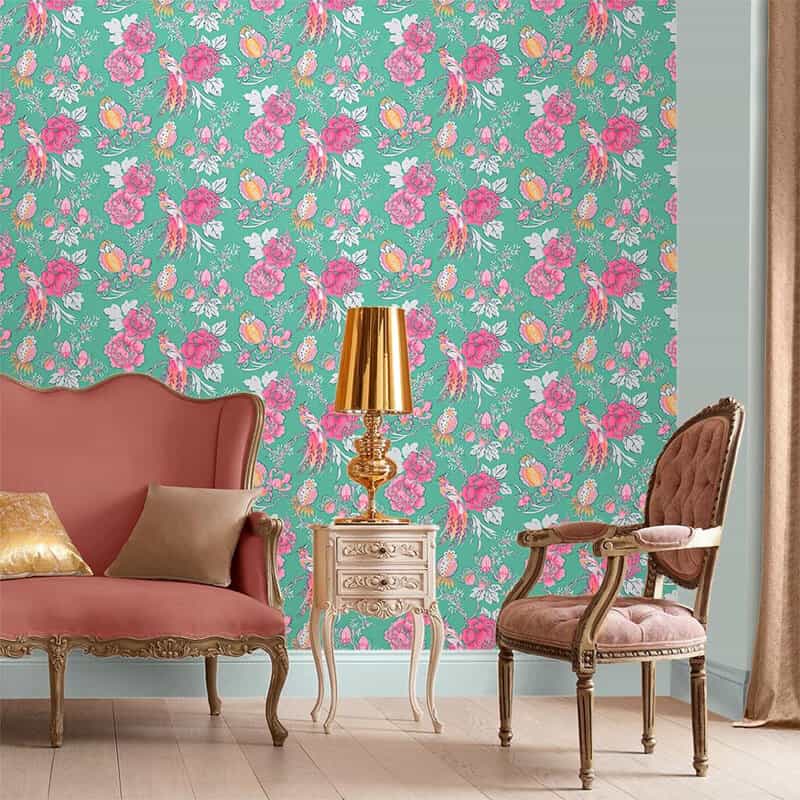 Why Choose us for Wallpaper Installation in Dubai
For many years, we have offered wallpaper installation services throughout the UAE. Our skilled professionals won't destroy the appearance of your wallpaper because they have a lot of experience. Their services, however, can improve the grace of your wallpaper.
Overall, installing wallpaper is a quick, easy, and economical operation that will last for a very long time. In Dubai, the cost of repairing wallpaper is considerable. Consider wallpaper as an alternative if you are seeking a different design that can't be executed with paint. Additionally, you may get a wide selection of wallpapers at our stores or online.
Frequently Asked Questions
It varies from design to design.
Cost-effectiveness, Versatility, simple to clean, simple removal, etc.